Brush Removal Services near me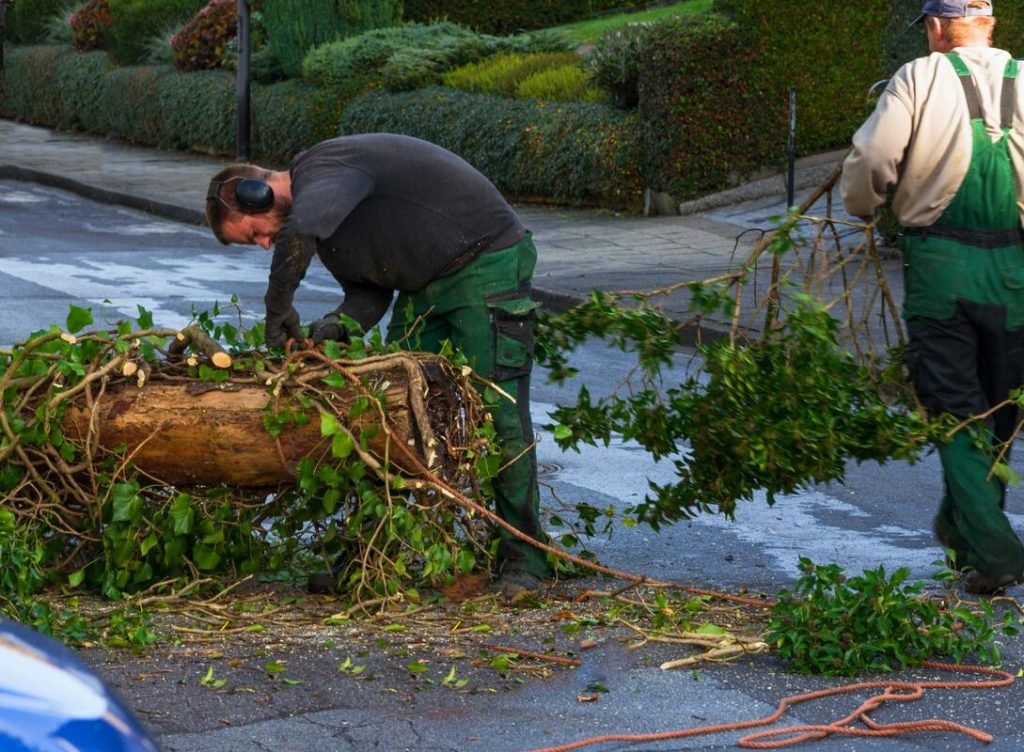 Brush Removal Services near McAllen TX: Are you looking for the Best Brush Removal Services near McAllen TX? RGV Hauling Junk & Moving, We can remove any brush, branches or trees from your property. As a fully licensed and insured company, our team has the experience and equipment necessary to get the job done right the first time. Cost? Free estimates! Send us a message or call us today. Best Brush Removal Services around McAllen TX. We serve McAllen TX and other areas. Get a Free Quote Now!
BEST BRUSH REMOVAL SERVICES IN MCALLEN TX
MCALLEN BRUSH REMOVAL
Proficient Brush Removal
Brush Removal Services near McAllen TX: If you've got a property that's littered with debris like leaves, rocks, dirt, rubbish, and more, we'll be happy to take care of the job of cleaning them up. Not only that, but we'll also gather them up and haul them to the appropriate location, such as a dumpster or landfill. You can bet that our professionals won't miss any spots and will make sure to have it done promptly. Of course, we'll see to it that everything is not rushed and that your property will be left spotless once we're done.
Our Guarantee
We'll definitely accommodate you at the time and date of your choosing. If our schedule is free, we can certainly provide you with a same-day clearing service as well. Don't hesitate to call us today as our professional team members will be happy to cater to your needs. When we arrive at your property for debris removal, you can definitely expect that we'll bring the necessary tools and equipment with us. Of course, our professionals will be equipped with the needed safety gear to gather up those heavy tons of debris.
Tree Removal Services in McAllen TX.
Brush Removal Services near McAllen TX: Trees are great. They provide shade, increase home value, hold soil in place and moderate the climate. With the proper maintenance techniques such as pruning a tree can be enjoyed for many years. Even old and dead trees serve important roles in the environment providing safe places for certain species of birds to nest. But sometimes tree removal services are required.
Old and dying trees can put your and your neighbor's property at risk. A falling tree or limb can cause thousands of dollars in damage, not to mention an incredible hassle. And tree removal is a big job requiring a good amount of expertise specialized equipment. This is why it's prudent to hire a company.
Things to Consider before Removing brush a Tree
Is the tree under power lines?
What is the history of the tree?
How healthy is the tree?
Is the tree hollow?
Are there large dead branches?
Are all dead branches on one side of a tree?
Are there sprouts coming from the base of the tree?
Is the tree leaning?
Do I really need tree of brush removal services?
Brush Removal Services near McAllen TX: Trees are an invaluable part of any landscape. With regular maintenance, a tree's lifespan can be increased considerably. However, sometimes a tree's roots or branches will grow to the point where they interfere with nearby constructional constraints, electrical wiring, drainage system, or water pipes. Other times trees become infected with disease, posing additional threats. In these cases, tree removal may become a necessity. No matter the reason, Boston Tree Removal has the know-how, machinery and expertise needed to get your job done.
Other reasons to remove a tree include:
Tree is dead or dying
The tree's structural integrity is compromised
Tree has outgrown its growth area
Tree is leaning towards people or property
Branches are rubbing up against roofs, windows or power lines
A storm has caused damage
It has loose or dead bark
It's in the way (no longer needed / wanted)
Safety, our prime consideration
Safely removing a tree requires a good amount of planning and expertise. Many factors such as the direction of the tree's lean, the size of its branches, etc. need to be considered.
The safety and security of the property and those around is our prime concern. That's why we employ only trained and experienced staff for the removal of your tree. Our staff brings years of experience to each job and is able to remove trees from any situation.
How Much Does Tree Brush Removal Cost in McAllen TX?
Brush Removal Services near McAllen TX: McAllen TX tree removal costs around $250 to $550 for typical jobs. The amount that it will cost for you to remove a tree on your property will depend on how difficult and how long the job takes. Removals where it's hard to access the tree, or where there is a home or building underneath or nearby will make the price go up. You will also get a discount if you have multiple trees that need to be cut down since the crew and their equipment are already there. Since removing a tree can be expensive, it's always recommended to compare prices from three local McAllen TX arborists near you.
How Much Does Stump Removal Cost?
After the huge storm that hit McAllen TX a while back, a lot of trees were taken down, but their stumps were not removed. Those stumps are often located in some pretty compromising places, depending on whether they're in a suburban backyard or in front of a flat in the middle of the city. If professionals are called out to remove a stump, they're going to quote a price somewhere probably around the figure of $1,200 for a stump removal and take an hour.
Average Cost of Tree Maintenance in McAllen TX
Maintaining trees in McAllen TX costs less than it does to have them completely removed and thereby save owners money down the road. Having professionals come out to trim, prune and cut limbs off their trees will cost between $394 and $590, with most tree owners spending about $492.
Tree and Brush Cutting and Removal
The cost to remove a tree varies from $150 to $1200. It merely depends on the tree services you have in mind. Some basic services are included in a package which is to chop down a tree, if near a building the tree is roped down, or it is divided into manageable pieces to cut it easily without any damage, and dragged away without any extra charges.
However, cutting down a tree almost never includes removing the stump of the tree, it is in every case charged separately as it requires different equipment and expertise.
Factors the Influence Cost
Brush Removal Services near McAllen TX: The cost you will have to pay for getting a tree removed depends mainly on the size of the tree. Average cost for a tree up to 25 feet tall varies from $150 to $500, for a tree which is 25 to 75 feet tall varies from $200 to $1200. Whereas a tree higher than 75 feet would cost $1500 minimum. Nevertheless, other factors also play an important role. Some of them are listed below:
Height and diameter are both used to measure the size of a tree. It is an important factor because cutting down a tree with more diameter is going to be harder than a tree which has less thickness.
The tree if healthy and in good shape is harder to remove than a weak tree with already dying roots. One must always make sure to bargain if the tree is weak, it will cost you less.
If a tree is near buildings or residential areas it becomes hard to chop it and drag it. It needs to be roped down very carefully to make sure it does not cause any damage. So, it will cost more. But if the tree you are getting removed is in a place where it can be chopped down easily make sure you have to pay less.
If the tree is fallen and has already caused damage then it costs more because it needs to be very carefully taken out without causing any more damage.
Stump removal is the trickiest of the jobs, it costs on average $165 but the cost may vary depending on the diameter of the tree, the condition of the soil, the roots, and also the time in which you want it removed. There are various methods to remove a stump and the equipment used can also vary depending how fast and efficiently you want it removed.
Trimming and Pruning
Trimming a tree sounds like an easy job but in reality it is more than just removing the dead or broken limbs. Doing it yourself is always dangerous unless the tree size is small and manageable.
It can cause serious damages if done without any professional help. The average cost ranges from $50 to $1000 depending on the size, location, health, accessibility of the tree and the time passed since last it was pruned. You might be charged around $250 in case of emergency trimming services. So, try not to avoid trimming for a long time, if it may cost you more as time passes.
FREQUENTLY ASKED QUESTIONS
What's involved in the tree brush removal process?
During the process, licensed tree removal technicians from a company such as RGV Hauling Junk & Moving use special tools to cut the tree into a series of sections from the top to the bottom. This might be less exciting than a single giant chop at the base of the tree, but much safer. You never know where that tree will land!
At RGV Hauling Junk & Moving, we use a crane to remove large trees. That allows us to lift the tree without letting it fall to the ground, thus minimizing risk of damage to your home and property. We also use chippers, a logging truck, and an aerial lift truck to complete our jobs, and we follow the latest industry standards to ensure your safety and ours.
Do I need a permit to remove a tree?
Maybe. Some municipalities in the area do require a permit for removing trees. It often depends on the size and the location of the tree, whether the tree is a hazard, whether it is a street tree, an invasive species, etc. The arborists at RGV Hauling Junk & Moving can help you determine whether permits apply and assist you in obtaining them.
Do I have to be home for the removal process?
No. As long as you can provide the contractors with access to the property, you do not need to be home for the process.
How much will the service cost?
The price of tree removal depends on a number of factors. The height of the tree plays a big role. The diameter matters, too. Other considerations include the condition of the tree, how easily accessible it is, what you'd like done with the trunk and branches after removal, and whether or not you want stump grinding. You might also have to pay for mileage and drive time. The removal process can cost anywhere from a few hundred dollars to a few thousand. Make no mistake: this work is complex, time consuming, and dangerous. It's best performed by an experienced arborist such as the team of professionals at RGV Hauling Junk & Moving.
Brush Removal Service Near McAllen TX
Tree And Brush Removal Cost
Tree Debris Removal Cost
Debris Removal Services
Brush Chipping Service Near McAllen TX
Landscaping Brush Removal
Brush Removal Cost
Brush Chipping Service
What Is Brush Removal
Lot Clearing Services
Backyard Cleanup Services
Debris Removal Services
Clearing Brush And Small Trees
Brush Cutting Services Near McAllen TX
Alton TX Brush Removal service near me
Brownsville TX Brush Removal service near me
Donna TX Brush Removal service near me
Edcouch TX Brush Removal service near me
Edinburg TX Brush Removal service near me
Elsa TX Brush Removal service near me
Granjeno TX Brush Removal service near me
Harlingen TX Brush Removal service near me
Hidalgo TX Brush Removal service near me
La Joya TX Brush Removal service near me
La Villa TX Brush Removal service near me
McAllen TX Brush Removal service near me
Mercedes TX Brush Removal service near me
Mission TX Brush Removal service near me
Rio Grande City TX Brush Removal service near me
Raymondville TX Brush Removal service near me
Palmhurst TX Brush Removal service near me
Palmview TX Brush Removal service near me
Penitas TX Brush Removal service near me
Pharr TX Brush Removal service near me
Progreso TX Brush Removal service near me
Progreso Lakes TX Brush Removal service near me
San Juan TX Brush Removal service near me
Sullivan City TX Brush Removal service near me
Weslaco TX Brush Removal service near me
RGV HAULING JUNK & MOVING
REQUEST FREE INFORMATION NOW. CLICK HERE!