Junk Boat Removal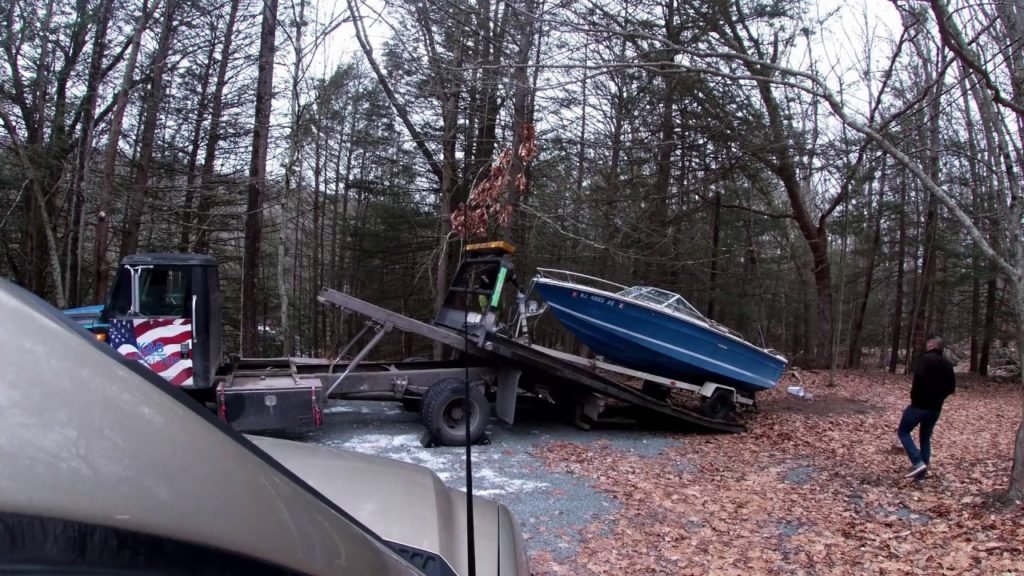 BEST JUNK BOAT REMOVAL SERVICES IN MCALLEN TX
MCALLEN JUNK BOAT REMOVAL
Junk Boat Removal
Junk Boat Removal Service near McAllen TX: We have been there. Your boat is done for whatever reason – swamped, old, bad motor, cracked hull, or you're just tired of seeing it rot away every year. Whatever the reason is, we can remove all types of boats, with or without trailers. We offer the most affordable boat removal service in McAllen TX. If you need it gone, we will make it happen. We responsibly dispose of our boats and can typically get them picked up and hauled away in as quickly as 24 to 48 hours from the time you contact us.
Why Use Trash Can Your Boat Removal
Fair upfront pricing, you won't find better
Proven professionals at removing and disposing of all boats under 30 feet long
Fast boat removal response times
Licensed and insured boat removal
Capable of removing boats without trailers
Salvage that works for you – if there are any items of value that go with the boat, we will discount the boat removal
We recycle and salvage as much as we can from the boats we dispose of to ensure as little as possible ends up in a landfill
We even buy good boats!
How To Get Rid Of Your Boat And What To Expect
First – The fastest way to start the process is to fill out the form below we typically respond within an hour or two. If you would like to call. This is different from our company number, it goes straight to our boat removal foreman. He isn't easy to reach. That's why we have the form below to get you fast service.
Second – We ask questions! Where is the boat located? How large is the boat to be removed? What's wrong with the boat? Can we salvage any of it? Is it on a road worthy trailer? Does the boat still have fluids in it? Please feel free to include this information in the form below.
Third – After getting a sense for the condition of your boat and how difficult it will be to remove we will offer a guesstimate. Please note – until we see the boat to be removed, we are making our best educated guess so you have somewhat of an idea how much your removal will cost, but, it's not exact and subject to change.
In the past some customers have tried to . let's say under state the scope of their boat removal in an attempt to lock us in to removing their boat at a lower price. This will not work or happen. Just like when we do junk removals, we verify the exact pricing upfront ONLY after seeing the boat. Our prices are more than fair, and are guaranteed to be the best price you will find.
Fourth – We set a time! We can typically have boats picked up and disposed of within 48 hours of your having contacted us. This is our goal. Sometimes this doesn't happen despite our best efforts, the point here is we try our best to get to it quickly
Fifth – We confirm pricing and get it out there!! As we spoke of above, we will inspect and go over the strategy for the boat removal while confirming the exact price upfront. If you agree to our plan and price we get busy! We load it up within the time frame we discussed and POOF!!! It's gone baby! Never to be seen or dealt with by you again, your giant problem is no more!
6 Easy Ways To Junk A Boat
Junk Boat Removal Service near McAllen TX: If you are planning on getting rid of your old boat, even if you think it is junk, you might have some options available that can earn you some money for getting rid of it.
Most people, who get rid of boats that are broken down eyesores, often think they are not worth anything and pay someone to come haul them away.
How to Get Rid of Your Boat:
Boats, like anything else, have a lifespan that will one day run out. If your boat has run out its lifespan, this likely means that the boat is not worth the cost of upkeep, storage, and has a low monetary value.
At this point, you would consider junking your boat.
There are options that are available to you when you are in the process of junking an old boat. These options will depend on location and the age and condition of your boat.
If you are looking to get some extra money from your junked boat, you can look into nearby boat part dealers or even salvagers.
Both used parts dealers and salvagers will take your boat and try to resell any viable parts. They will even compensate you for the value of the usable parts that they intend to sell.
This does not necessarily mean you will make any money from this, however, because most used part dealers and salvagers will charge you for the cost of dismantling your vessel as well as recycling or disposing of hazardous wastes.
If you intend to look into this option, you will want to check with your local dealers or salvage yards. Each company will have specific requirements for what type of vessels they will accept as well as what size vessels they will accept.
It is also possible to scrap your boat. Scrapped boats can be worth a lot of money, especially if they are aluminum boats since most scrapyards.
Fiberglass boats can be worth money, but not as much. You will want to check with your local scrap yard. Sometimes scrap yards will only be interested in the metal pieces of your boat.
This is because it is hard to reuse fiberglass and scrap yards will not always have the space to store piles of fiberglass.
If you choose to scrap your boat, make sure you separate any brass or titanium form the rest of the metal. These are more valuable and you will want to make sure you are getting more money for these pieces.
Depending on the condition of the hull, your boat might not be complete junk.
Some people refurbish boats to make money. If your hull is in good condition, it can be refinished and reused.
Make sure you do not try to sell your boat for too high of a price, or you will have difficulty selling it.
If you plan to go this route, be realistic about what the boat is worth using the base of its parts. Most people will not pay more for "sentimental value" which is the main driving factor for people listing their boats for too high of a price.
If you do not care whether you get any money back or not, and you don't want to pay for dismantling or the other costs associated with junking a boat, you can look into a vessel turn-in program near you.
These services are offered as a no-cost option for surrendering your boat.
This option could be as simple as contacting a participating agency and dropping your vessel off.
In order to utilize this service, you must be the registered owner of the vessel and sign a release for it.
While you will not make any money off of this option, it can be an easy and no-cost way to deal with a boat that you otherwise do not want to deal with.
This is also worth looking into if you do not think you will be able to salvage or resell enough parts of your boat to offset the cost of dismantling or recycling of your vessel from a broker or salvage yard.
If there is not a vessel turn-in program near you, you can take your boat to a landfill for disposal.
Before you do this you will want to contact the site to check whether or not they will accept your vessel, what it might cost, and if there are any restrictions associated.
You might be required to remove hazardous waste first if they have any restrictions. This will be something you want to know before you take your boat there.
You can also donate your boat to a school that restores boats. This is not only a free way to get rid of your boat, but you are also helping a local school improve their craft.
If you donate your boat to a school you can use it as a tax write off. This helps you to save money when tax season comes and can still be better than nothing.
Where to Get Rid of Your Boat:
Now that you have decided to get rid of your boat, you might be wondering where you should get rid of it.
How much does it cost to dispose/Remove a Junk boat?
Junk Boat Removal Service near McAllen TX: Even disposing of a hull in a landfill can be problematic. Often the owner of an end-of-lifeboat can't afford the disposal fee, which can be $95 to $100 a ton or $5 a foot, plus the cost of transporting the boat or, if it's sunk, thousands more to raise it.
The dead-boat disposal
A glut of 'end-of-life' hulls is clogging our landfills as experts seek an economically viable system for recycling fiberglass
When Texan Pat Zagar moved his boat salvage business three years ago, he had to find a way to dispose of the 200 hulls stored on his property. "I'm in the boat recycling business, and I could not find a place that would take the fiberglass," says Zagar, 57, of Houston, who dismantles boats for parts and sells them.
So he dumped them into a landfill, where the fiberglass will sit for years. It cost Zagar $40,000 to trash more than 1,100 tons of hull material.
We do the environment a good turn by getting these boats out of the water, getting them out of people's backyards, says Zagar, who started salvaging boats in 2008 after Hurricane Ike roared through Galveston, causing $200 million in damage to boats alone.
Cleaning up the waters and shoreline is a good thing, Zagar says. Taking the hulls to the dump is a bad thing, but I can't see any other way to do it right now.
He says he could have bought a machine for $100,000 to grind pieces of fiberglass hulls into small glass fibers and powdered resin, then try to sell the material as an additive to virgin fiberglass in some manufacturing processes or to make pilings, fence posts, manhole covers, boardwalk planks, parking stops and other wood substitutes.
Europeans seem to be making headway in dealing with the problem. In a report about the conference, organizers said:
A network of 52 yacht disposal points, where vessels are turned in so they can be cleaned, dismantled and turned over to a recycling company, has been operating along the French coast since 2009 under the umbrella of the French Nautical Industries Association. It has handled about 4,000 boats.
Disposal prices range from $325 for a small dinghy to $2,400 for a 52-foot fiberglass yacht and $1,635 for a typical 32-foot boat. About 30 percent of the cost is to transport the boat to the disposal yard.
Boat owners see recycling as an option, but the cost appears to be a deterrent. Owners accept just 10 percent of the quotes for scrapping end-of-life boats.
Conferees heard that taxpayers might have to foot the bill for some end-of-life disposals. There also was discussion about the industry developing a scheme for raising money for boat disposal, perhaps by charging a fee that is incorporated into the sales price whenever a boat is transferred to a new owner.
The most feasible technology for recycling fiberglass for now seems to be a mechanical one: shredding the material into particles and combining it with other materials or resins to create a new composite for use in a new product.
FREQUENTLY ASKED QUESTIONS
What is the most environmentally responsible way of disposing of a boat?
Junk Boat Removal Service near McAllen TX: Enlist the services of a reputable disposal company who will do the work as environmentally responsibly as possible. Inquire to ensure they will properly remove hazardous materials, recyclable parts and anything else on the boat that is not permitted in the landfill or has value and can be sold; these items should be disposed of in accordance with each area's waste disposal guidelines. The hull can be recycled if it is metal; fiberglass and wood hulls will be demolished and transported to a landfill.
Why are abandoned boats a problem?
Each season as boaters take to the waterways throughout Ontario and Canada, there is a possibility that they may come across boats that have been left abandoned not only in the water but as well as on land. Abandoned boats pose a number of environmental and safety risks due to the release of toxins affecting marine life and surrounding habitat. Not only are they an eyesore, they act as a barrier to business development and local economies including waterfront development. For more information click on the image.
How does one know when their boat has reached the end of life?
Your boat has reached its end of life when:
the essential repairs to keep your boat operational exceed the monetary or emotional value of the boat.
It is no longer seaworthy.
It can no longer safely be operated.
How much does boat disposal cost?
The cost of boat disposal can vary greatly depending on a number of factors;
Size
Type
Composition
Method of intake charge (by foot or by weight)
We would recommend contacting one or two local businesses that offer boat disposal services and ask for an estimate. Make sure to consider all steps in the process of disposal (retrieval, transportation, wrecking & disposal/recycling).
Can all or part of my boat be recycled or sold?
Some parts of a boat can be repurposed: engines, propane tanks, electronics, and metal hulls, etc. These would be removed as part of the disposal process and can be recycled, sold or disposed of appropriately. Wood and fiberglass hulls are not currently recyclable.
Will someone transport my boat for me?
Yes, we have included in our business listing boat transportation services available to move your boat to its final resting site.
Junk Boat Removal Services Near McAllen TX
Junk Boat Removal
Boat Removal Service
Boat Disposal
Who Buys Junk Boats
Scrap Boat Removal
Boat Junk Yard
Junk Boat Removal Ct
Junk Removal Near McAllen TX
Junk Boat Removal
Free Junk Boat Removal
Boat Removal Service
Who Buys Junk Boats
Boat Disposal
Free Boat Removal
Junk Removal
Boat Salvage Yard McAllen TX
Alamo TX Junk Boat Removal near me
Alton TX Junk Boat Removal near me
Brownsville TX Junk Boat Removal near me
Donna TX Junk Boat Removal near me
Edcouch TX Junk Boat Removal near me
Edinburg TX Junk Boat Removal near me
Elsa TX Junk Boat Removal near me
Granjeno TX Junk Boat Removal near me
Harlingen TX Junk Boat Removal near me
Hidalgo TX Junk Boat Removal near me
La Joya TX Junk Boat Removal near me
La Villa TX Junk Boat Removal near me
McAllen TX  Junk Boat Removal near me
Mercedes TX Junk Boat Removal near me
Mission TX Junk Boat Removal near me
Rio Grande City TX Junk Boat Removal near me
Raymondville TX Junk Boat Removal near me
Palmhurst TX Junk Boat Removal near me
Palmview TX Junk Boat Removal near me
Penitas TX Junk Boat Removal near me
Pharr TX Junk Boat Removal near me
Progreso TX Junk Boat Removal near me
Progreso Lakes TX Junk Boat Removal near me
San Juan TX Junk Boat Removal near me
Sullivan City TX Junk Boat Removal near me
Weslaco TX Junk Boat Removal near me​
RGV HAULING JUNK & MOVING
REQUEST FREE INFORMATION NOW. CLICK HERE!